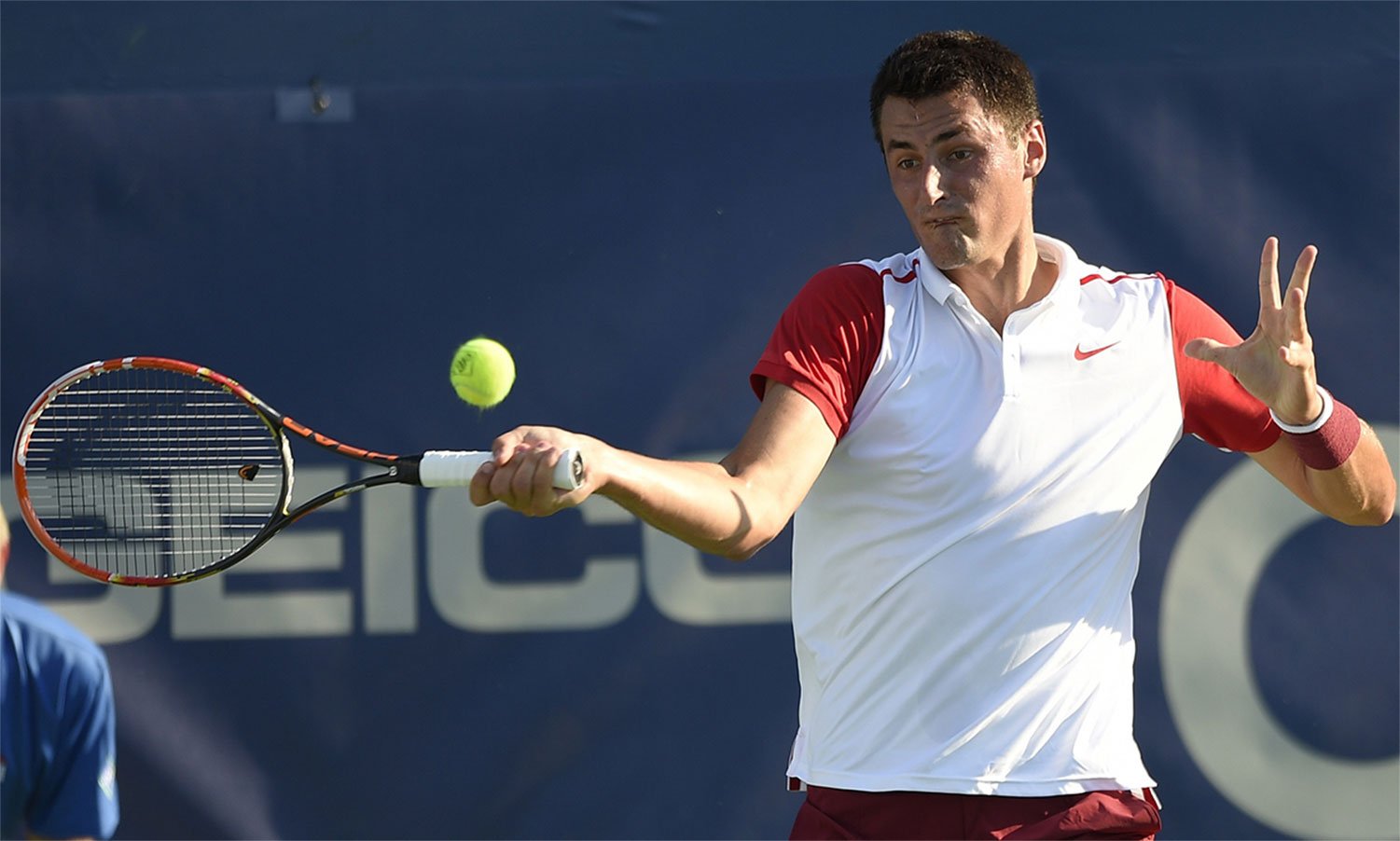 Self-defeating Bernard Tomic tries to give point to his Washington Open rival
Posted on - August 06 Thursday, 2015
Mercurial Australian plays to his own plan during a bewildering three-set loss to Steve Johnson in the US
If the goal was to unsettle his opponent, it didn't work. The ever-frustrating Bernard Tomic strolled, smiled and backchatted his way to a dismal defeat against Steve Johnson in the Washington Open, on one occasion unsuccessfully challenging a point he had already won.

The search for consistency continued for the 11th seed who lost in three sets to the American world No 55 following a title win in Colombia, an arrest over a noisy party in Miami and a simmering row with Tennis Australia

Tomic came off the boil early in the 6-7 (7-9), 6-4, 6-2 second-round defeat, displaying an unusual interest in deuces.

And the footwork left a little to be desired, even if his natural skill kept him in the game.