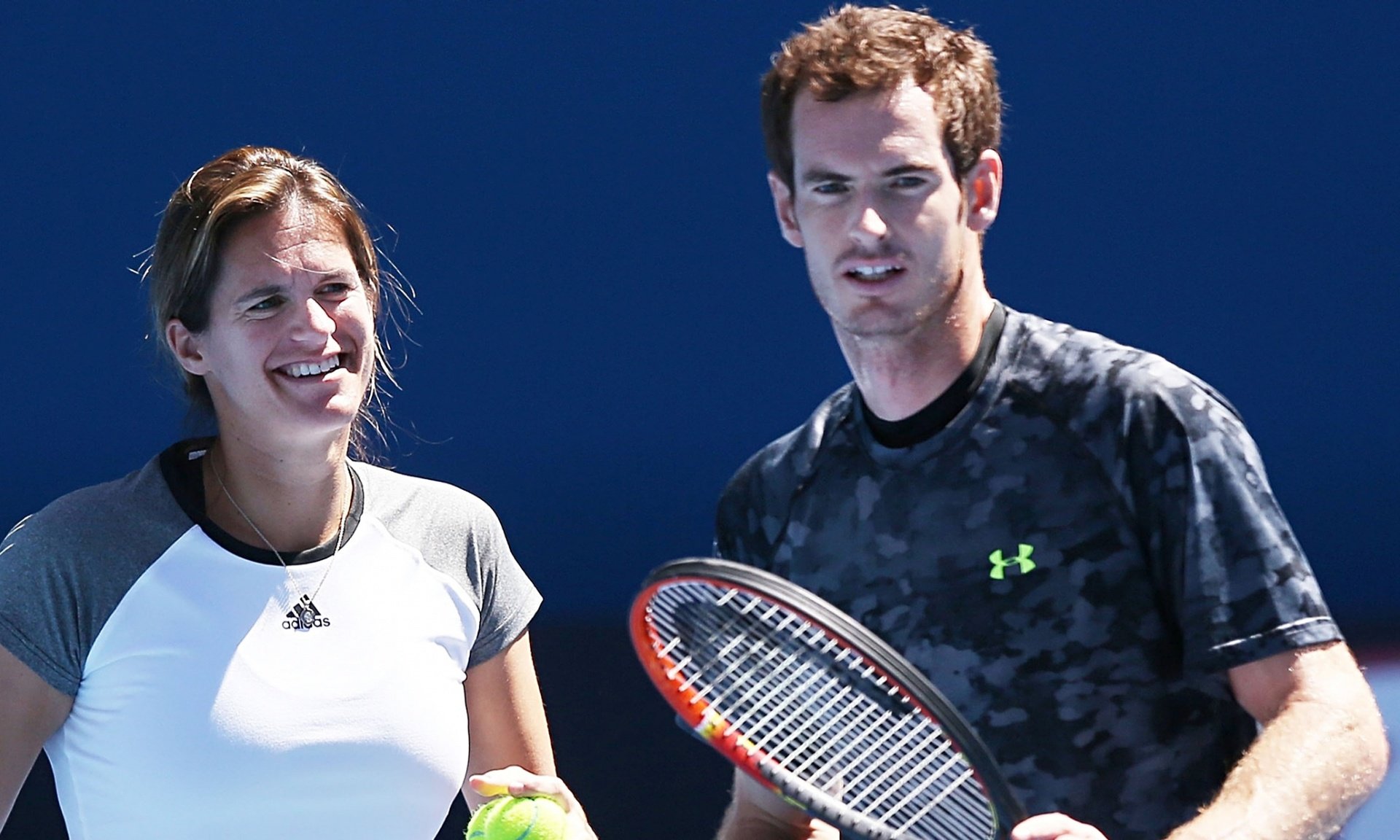 Andy Murray to play in Rome Masters to maintain momentum for French Open
Posted on - May 12 Tuesday, 2015
Andy Murray, setting aside doubts about his recovery time before the French Open later this month and nursing a niggling split in his right thumb, has decided to carry his unprecedented form on clay into the Rome Masters this week.

Having previously never won a title on clay, he has picked up consecutive triumphs in Munich and Madrid, with eight wins in 10 days, three of them against top-10 opponents, including Rafael Nadal in the final of the Madrid Open on Sunday.

Murray's quandary was obvious: if he extended his winning streak here, he could end up in the semi-finals or even the final this weekend – and, while he would welcome the acclimatisation on clay at sea level after his success at altitude in Madrid, he would be left with less time to ready himself for Roland Garros.

After long discussions with his coach, Amélie Mauresmo, who wanted him to play, and his trainer, Matt Little, who was not so sure, Murray reckoned it was worth cashing in on the momentum.

"I plan to go to Paris on Monday and I need three days of rest before I start preparing for the French," he said after hitting freely for an hour with an old acquaintance from his days as a junior, the retired Italian Matteo Marrai. "Physically, I'm fine. I've just got this tiny split on my thumb, which came towards the end of the final in Madrid. It's not that painful but I don't like playing with tape on my fingers."

He added: "It's been a long couple of weeks" – but his average time on court in Madrid was 93 minutes, not long on clay.

Although there was his 1am start against Philipp Kohlschreiber in Madrid, he made short back-to-back work of the German, whom he had just beaten to win the Munich 250 title, and he steamrollered Nadal in the final. So, physically, the deficit was minimal; mentally, he might have been feeling the pressure.

Crucial to his state of mind is the state of his young marriage. Unbeaten since he and Kim Sears wed a month ago in Dunblane, Murray looks and sounds as content as it is possible to be in the high-pressure environment in which he earns his living.

"There are a lot of things that go into a performance," he said between his morning and afternoon practice sessions on Tuesday, "and one of those things is how you're feeling away from the court. That can impact on how you approach matches, mentally.

"I think if you're happy away from the court that helps your training and stuff. I've been happy with Kim for a long time but, obviously, getting married was a nice step forward. But you can't just get married and not put in the work. You need to work extremely hard and I did that after the wedding. For 10 days in Barcelona I prepared really, really well.

"It's a combination of a lot of things. Your personal life obviously has an impact on how you perform in your job. That's not just for athletes, I think [it's] for everyone."He has not always enjoyed Rome. It was here two years ago where he collapsed in agony after squaring his match against Marcel Granollers at a set apiece in a fighting tie-break, retired and missed the French Open. It was as well to be cautious – as he went on to win Wimbledon.

This time, however, it was different. His thumb notwithstanding, he is fighting fit, confident and in the best clay form of his career. That was the message Mauresmo gave him and it swung the argument.