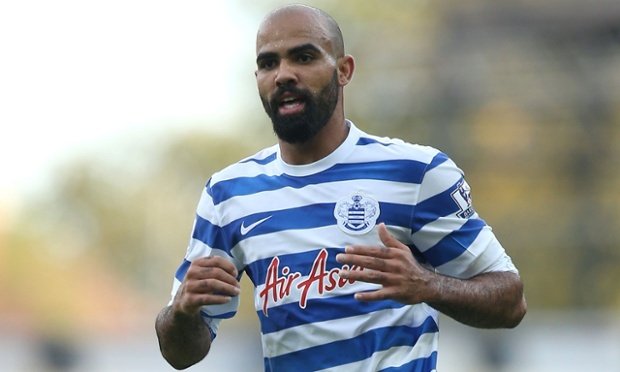 QPR banned from signing non-EU players until Sandro case resolved
Posted on - June 16 Tuesday, 2015
Brazilian's career left in limbo after club's administrative blunder
Sandro has two years to run on £50,000-a-week deal
Sandro's career has been left in limbo amid a row over his work permit after an embarrassing administrative blunder by Queens Park Rangers. The club are banned from signing any non-EU players until the case is concluded.

The Brazilian midfielder has been suspended by the Home Office pending the outcome of an inquiry that could take weeks. Sandro and QPR must wait to see whether he is given permission to carry on at Loftus Road and if not, whether his contract will become null and void.

Any cancellation may suit QPR given they are trying to offload Sandro following their relegation from the Premier League. He has two years to run on a £50,000-a-week deal and after a difficult season following a £6m transfer from Tottenham Hotspur on deadline day in September of last year, he may be difficult to shift. On the other hand, QPR might take the glass half-full view and back themselves to get a fee for the 26-year-old.
QPR's Sandro ruled out of Manchester City clash with visa issues
Read more

Sandro would argue he signed the contract in good faith and the lack of a permit ought to change nothing. He would still see the deal as binding and if QPR could not play him or sell him, they may have to loan him to a club outside the European Union.

The error came to light towards the end of last season, when it was discovered there was a problem with Sandro's UK residency visa which, in turn, sparked the issue with his EU work permit. He had held the correct documentation during his four seasons at Tottenham and when he moved to QPR the club successfully applied for a new work permit. Yet they did not update his visa, which has led to the controversy. The permit does not apply without a valid visa.

It is technically the player's responsibility to sort out the paperwork but it is invariably the clubs who apply for and file it. Sandro did qualify and it appears to have been nothing more than an oversight on QPR's part although the mistake has laid them open to accusations of amateurism.

The Home Office contacted QPR on 7 May, before the club went to Manchester City for the third last game of the season, to raise a problem with the expiry date on Sandro's visa. "While this is ongoing the club have been advised not to select Sandro for match involvement," QPR said at the time. He did not feature against City, or in either of their final matches – against Newcastle United or Leicester City.

The Home Office has completed a compliance check and it said it has "suspended QPR's sponsor licence [for Sandro]," together with imposing the ban on the club adding any non-EU players until the matter is resolved.

It has given QPR 20 working days – the first of which was last Thursday – to make written submissions in response to the suspension and the Home Office would then have a further 20 working days to decide about the permit. Sandro is back in Brazil and QPR say they are "in dialogue with the Home Office in a bid to resolve the matter".

It remains to be seen whether the Home Office takes the hard line stance and denies Sandro the permit, which would open up the issues relating to his contract. But it is important to note that in football regulatory terms, QPR did not break any rules on the transfer.

Sandro was properly registered with the Premier League and so there is no case for QPR being retrospectively punished for fielding an ineligible player. Sandro made 17 league appearances last season, scoring one goal.